_____________________________________________________
We have a new Study Bible available for you. Just click on the "Learn More" button below for the link. May our Father continue to always bless you in your studies of His Word. Bookmark it & always Enjoy †

We are about: God - Christ Jesus, The Word of God - The bible, Fellowship and love.

You may notice we are using both spellings of the word "Veil and Vail" throughout our web sites as to reach as many as possible.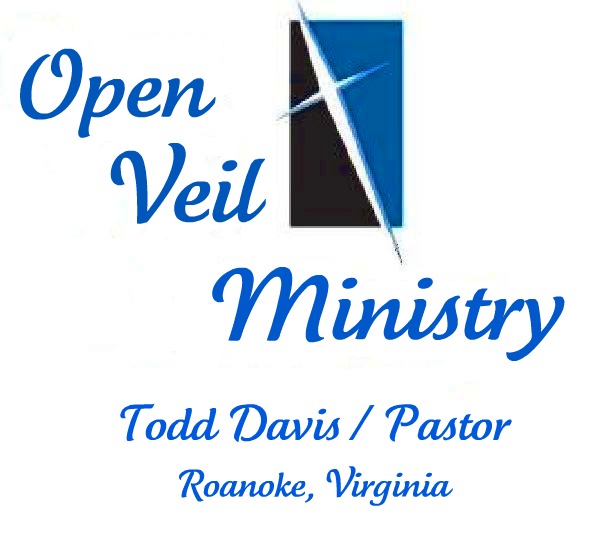 _______________________________________________________________________
The Bible says, "Yet to all who received him, to those who believed in His name, He gave the right to become children of God.

We accept Jesus by faith. "God saved you by His special favor when you believed."
Accepting Jesus means believing that Jesus is the Son of God, who He said He is, then inviting Him to guide and direct our lives. Jesus said, "I came that you might have life and have it more abundantly".

Jesus invitation to you.

"I am standing at the door and I am knocking. If anyone hears My voice and opens the door, I will come in".
Receive Him now.

Commit yourself today and trust me, Your life will change for such good and which blessings will come. It will be in His time not own own, but the Blessing WILL come. Our Father knows our heart / Minds and our intentions. Unsure what to say? This may help. Just say.
"Jesus, I want to know you. I want you to come into my life. Thank you for dying on the cross for my sins so that I can have life everlasting with you in my heart, giving me power to change and become the person I should be, and what you created me to be. Please forgive me of my sins. Thank you for forgiving me. I give my life to you. Please use me as you wish. In Jesus name I pray, Amen.

I pray you sincerely asked Jesus into your life. Now comes a life as He has promised where He is with you. This is the beginning of a new life and personal relationship with God, our Father.
Whats Next?

A lifelong journey of Change & Growth through the Bible which is our Fathers letter to you on how to live. Pray and let our Father know you love Him. He loves to hear from us. Plant seeds of God's Word and love to others. Don't force it, just plant and let our Father do the watering.


_______________________________________________________________________
Cry unto the LORD

Besides studying the Word, fellow shipping, praying for one another, shouldn't we be crying unto the LORD to deliver us. Every time the children of Israel cried unto the LORD, He sent a deliverer. It's part of the covenant He made with Noah, and the children of Israel.
Gen. 6:17 ~And, behold, I, even I, do bring a flood of waters upon the earth, to destroy all flesh, wherein is the breath of life, from under heaven; and every thing that is in the earth shall die.
Gen. 6:18~ But with thee will I establish my covenant; and thou shalt come into the ark, thou and thy sons, and thy wife, and thy sons' wives with thee.
Gen. 17:7~ And I will establish my covenant between me and thee and thy seed after thee in their generations for an everlasting covenant, to be a God unto thee, and to thy seed after thee.
Exo. 3:7~ And the LORD said, I have surely seen the affliction of my people which are in Egypt, and have heard their cry by reason of their taskmasters; for I know their sorrows;
This is our job, we must all pray and cry unto the LORD for deliverence from the evil one. Prayer is our way of talking to our Father, let Him know how you feel and what your needs are.
Psalms 46:1 ~God is our refuge and strength a very present help in trouble.
Having trouble's or tribulations in life?
Hebrew 4:16~ Let us therefore come boldly unto the throne of grace ,that we may obtain mercy, and find grace to help in time of need.
Mark 10:27 ~For with God All things are possible.
Romans 6:23 ~For the wages of sin is death; but the gift of God is eternal life through Jesus Christ our Lord.
_____________________________________________________
We are a Non-Denomination Ministry. We are to be Yoked together in same mind, as to better do our Father's work, in spreading His Word . I Hope we can help you in this. Know this about Me. I WILL NOT take a salary for this Ministry as my Father and I have a deal where He blesses me in other ways I do His will, His Work, From His word.
All moneys given to this Ministry is put forth to do the work of our Father.

___________________________________

____________________________________

E - Mail us At: OpenVeilMinistry @ yahoo.com